The Native American Water Association mission:
"The Native American Water Association is a National Non-Profit, 501(c)6 Organization founded to provide Tribal water and wastewater operators, managers, utility commissions and Tribal leadership with continued training and technical assistance in their goals to: Strengthen tribal sovereignty and Self-determination and protect health and environment in Indian Country. Native American Water Association, providing a link directly to Tribes and tribal water and wastewater utilities. Creating strong internal resources for Tribes to participate with and draw from."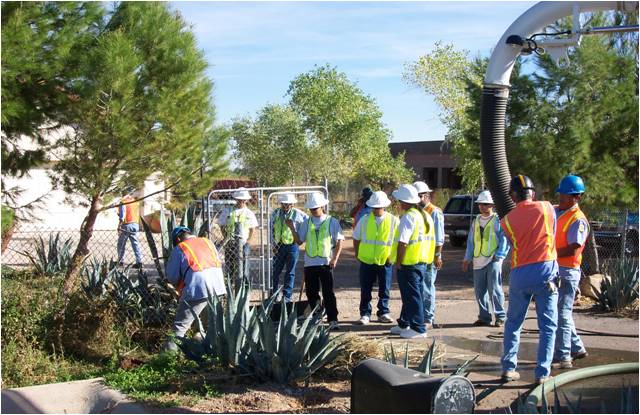 The Native American Water Association provides tribal water and wastewater training and technical assistance programs, tribal water and wastewater operator certification programs, on-site training, utility ordinance development, operation and maintenance assessments, Native American Water Association operator and manager apprentice training programs and other training and technical assistance opportunities. Working with Tribal water and wastewater professionals throughout Indian Country.
Like us and follow us on facebook for all the latest:

@NativeAmericanWaterAssociation
Institution is an equal opportunity provider and employer.
If you wish to file a complaint of discrimination, complete the USDA Program Discrimination Complaint Form, found online at http://www.ascr.usda.gov/complaint_filing_cust.html, or at any USDA office, or call (866) 632-9992 to request the form. You may also write a letter containing all of the information requested in the form. Send your completed complaint form or letter to us by mail at U.S. Department of Agriculture, Director, Office of Adjudication, 1400 Independence Avenue, S.W., Washington, D.C. 20250-9410, or by fax (202) 690-7442 or email at program.intake@usda.gov.